Our people
The most important thing to us is building products people love
Entrepreneur – Engineer – Investment Specialist
kinaroad exists today because Paul loves board sports and is super passionate about creating a better way to design, manufacture and distribute stuff. His obsession for beautiful design married with lean manufacturing led to kinaroad's mission: to create a cloud-based board design interface that integrates seamlessly with local manufacturing cells. No more long lead times, minimum quantities or working capital tied up in stock. A big win for all stakeholders. And a big challenge? You bet!
Paul has PhD in engineering from the University of Auckland and spent several years with consulting firm McKinsey & Co before founding his own Australasian based capital investment consulting firm. Paul has served clients in Australasia, Asia, USA and Europe across multiple industry sectors with a focus on private equity, capital investment planning and acquisition transaction support.
In his spare time, Paul loves hanging out at the company's namesake 'Kina Road' a famous windsurfing, kiting and surfing location in Taranaki, New Zealand. When he is not on the beach, you will find him deep into solving the complex engineering challenges and capital raising requirements of the business.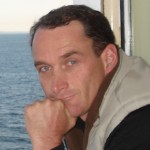 Founder/ Shareholder/ Director
Marketing Maestro – Entrepreneur – Innovator
Todd is an experienced senior executive having had a range of roles including Chief Executive Officer of Whybin TBWA New Zealand, a marketing and communications agency for today's rapidly changing world, Chief Operating Officer for New Zealand at APN News & Media Ltd. and APN New Zealand Limited, Chief Executive Officer of New Zealand Lotteries Commission and General Manager of Marketing at New Zealand Post Limited. Todd is a non-executive director and shareholder at kinaroad.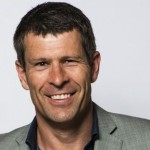 Entrepreneur – Strategist – Rule-Breaker
Scott has had a diverse career path including 12 years as a professional windsurfer between 1990 and 2002. Scott achieved a world ranking of number three in 1997, a feat that he repeated in 2000. He was recognised around the world for his trademark Mohawk, and creative marketing campaigns for large multi-national brands such as Philips, Corona beer, Neil Pryde Sails and Diesel clothing.
Scott transitioned from a professional athlete into an international management role for Gaastra Windsurfing Sails before returning to New Zealand where he founded a property investment business in 2004. Scott has an MBA from the University of Auckland Business School. He is passionate about entrepreneurship and leveraging creative disruption to innovate global businesses from New Zealand. Scott is heavily involved in Auckland's start-up eco-system, mentoring early stage companies at The Icehouse and Lightening Lab.
When he is not surfing, kiting, or windsurfing you will find him buried in the strategic and operational aspects of building kinaroad into a global manufacturing platform for the benefit of all water-sport enthusiasts.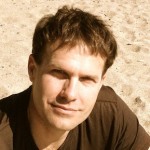 Chief CAD/CAM Engineer
Mechanical Engineer

With a degree in mechanical engineering and a passion for surfing, Josh does his magic with the board CAD files and keeps the robots operating smoothly.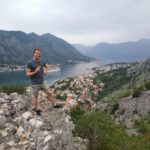 Operations Manager

Looks after the production and day to day operations.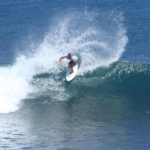 Software Engineer – Software & Systems Architect
With an Associate diploma in Electronics Engineering and a  Bachelor in Computer Science,  Chris maintains and develops all the fancy stuff that connects our software platform to our manufacturing hub. When not buried in code or developing the advanced robotics that powers kinaroad, you will find Chris somewhere in the great outdoors, sailing, surfing, riding or hiking.
Mechanical Engineer

Another CAD man and robot maintainer.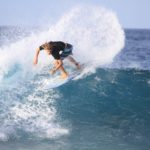 Composites Innovation Manager

Composites Innovation Manager.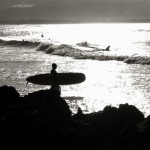 Quality Control Manager

Quality Control Manager